Truly Helpful Help Systems
Let's face it: no one uses Help systems. They've learned that they can't find what they want, either because it's not there or it's buried in some obscure place.

Except when the system is written by The WriteTeam.

Our Help systems are comprehensive and arranged so you can find what you need. With today's move away from printed documentation, the Help system has got to perform. Our systems do.
Blending the Manual and Help System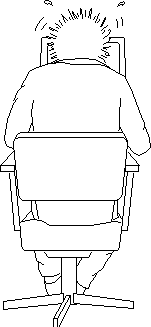 For the documentation set for Gravity Verdict, from Gravity, Inc., we blended the documentation and the Help system. The printed piece is an introduction and tutorial that gets novice users (lawyers, in this case) comfortable with using the product and the Help system. The result is a user who knows how to use the product and how to use the Help to find the information necessary to get even the most obscure part of the software to work.

By making this blend, we were able to hold the printed manual to only 60 pages, keeping costs down while still providing a comprehensive reference.
Tutorials and Help
The "manual" for InterGO from The Help system consists of two pieces: A hands-on tour that takes the user through the program, getting them familiar with it and with using the Help system; and the full Help, which includes hands-on tutorials and full information about the product, including hints often only included in expensive after-market books.

As with all our Help systems, the InterGO Help makes full use of the search facilities and includes extensive navigational aids.
Contact Us!
If you need quality Help systems in Windows 3.x or Windows 95, and you need them quickly, please contact us.
---